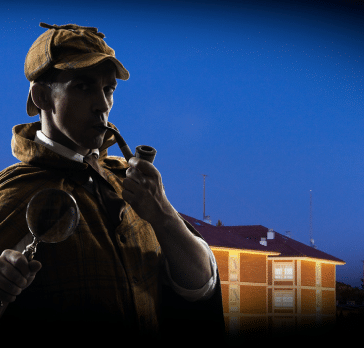 05 Feb

Discover the Rialta Mystery

Our new campaign for 2019-2020 is now underway! This year, we've sharpened our wits and hunted out our magnifying glass in pure Sherlock Holmes

style to come up with a fun-filled game: The Rialta Mystery, converting the Residence into a setting with a series of clues for you to solve. A truly entertaining way of learning all about our residence!

Ready to help us investigate? Put your detective skills to the test and you could win… a 64 GB iPhone XR! Sounds intriguing?
Go to www.enigmarialta.com

Register with the app

Follow the clues and solve each of the game screens, set in Rialta Residence
At the end of the promotion there'll be a prize draw for everyone who took part. GOOD LUCK!